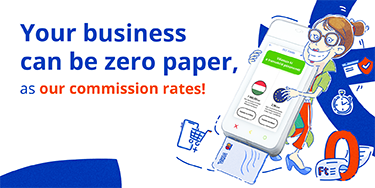 Be paperless from now and forever with D220 terminal

You don't have to keep all the receipts, eService will do it for you

Competitive rates for companies of all sizes — guaranteed
Get your cashless terminal with no comisson*
*in case of DCC (Dynamic Currency Conversion) services
Who can use it?
Owing to its small frame and easy handling, this device is a perfect choice for a variety of small and medium businesses, including retail stores, small points of service and sole traders.
It doesn't matter whether you have a convenience store, run a barber shop or drive a taxi — D220 is perfect for you and your customers!
Retail
Services
Beauty & care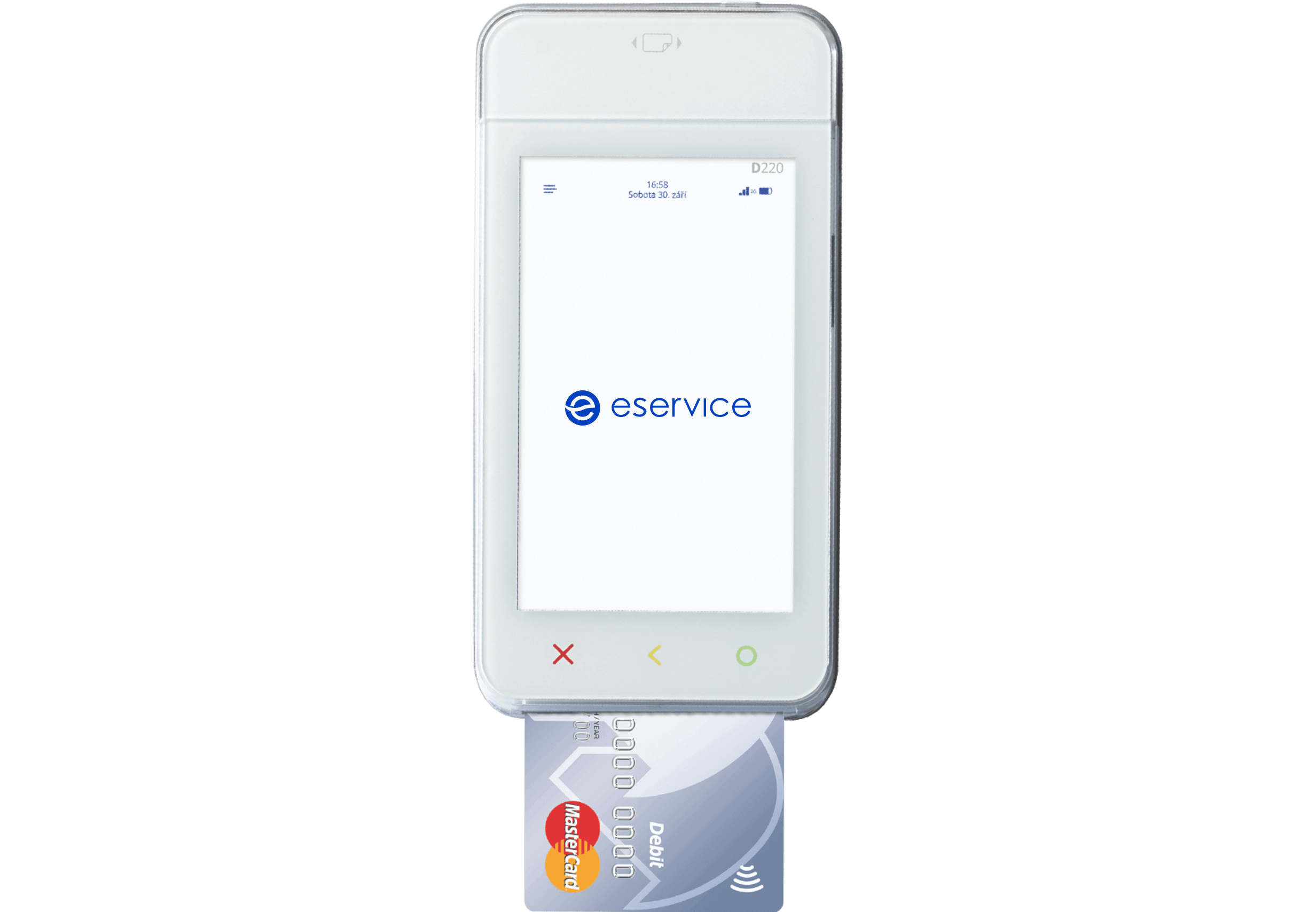 1
Vast compatibility

It accepts Mastercard, Visa, Diners Club, JCB and UPI (UnionPay) cards, and also BLIK and NFC (mobile phone) payments.


2
User-friendliness

D220 is lightweight, wireless, easy to use and equipped with a touch screen.
3
Performance

Long-lasting 3050 mAh battery has enough capacity for processing 200 transactions before it needs to be recharged.
4
Advanced connectivity

Ability to choose between Wi-Fi and GSM (with a discrete micro SIM card) means less trouble with using the device on a daily basis.
5
Money-saving

D220 does not require paper in order to work. It means that you save money with each transaction, while helping the environment along the way.
6
Safety

The device is compliant with many strict safety requirements, which has been proven by numerous certificates.*
(* PCI 4.0, EMV 4.3, Discover D-PAS, EMV 4.3, EMV CTLS L1, MasterCard PayPass, Visa payWave, Express Pay, UPI qUICS/qPBOC, Discover D-PAS.)
Do you want to know more? Feel free to contact our customer support via phone, chat or contact form.We will be happy to help you with anything you need.